FAQ
Here we provide answers to some of the questions you may have about Masai and how we work with our responsibility for people, the environment and society.
FSC®-certificering
What is viscose?
Viscose is made of cellulose fibre from wood, such as eucalyptus or beech. The wood fibres are transformed into a pulp (cellulose pulp), after which the pulp is processed via a number of processes and finally spun into viscose yarn.
What is FSC®?
FSC is a labelling scheme for wood and paper products that ensures that the wood fibres originate from certified forests, where nature, animals and humans, and other controlled sources have been taken into account. The FSC certification is recommended by several international organisations, such as WWF and Forests of the World. It is for this reason that we have decided to produce our viscose using FSC-certified fibre.
Why has Masai decided to become FSC-certified?
Masai has been using viscose in all of our collections since our foundation in 1992. Today, around 60% of our collections consist of viscose. So we decided to start our sustainable development in the area where we have the opportunity to make the biggest difference. It was important to us to be thorough, which meant going right back to the source - the tree. We want to ensure that our fibre comes from sustainable and responsible sources, and that we have full traceability throughout our production chain. Anyone who makes products using wood fibres has a joint responsibility to ensure that the world's forests survive for future generations. As well as becoming FSC-certified, we have also partnered with the environment organisation
Canopy
, which is particularly focused on protecting the world's old, unspoilt and endangered forest areas, such as rain forests.
What does it mean when a product is 100% FSC®?
FSC 100% means that the product is made entirely from FSC-certified wood.
What does it mean when a product is FSC® Mix?
FSC Mix means that the product is made from at least 70% FSC-certified wood, supplemented with non-certified wood from controlled forests.
Why has Masai chosen to use mainly viscose?
There are many good reasons why we have decided to use viscose as our main fabric here at Masai. Read about our two most important considerations around this decision here:
Viscose has many excellent properties
Viscose is a versatile fabric, which makes it easy to use for many different types of clothing. Viscose has many of the same wonderful properties as other natural fabrics (cotton, silk and linen). It falls beautifully over the body, is breathable and does not become static. The viscose can appear like shiny silk, or matte like cotton and linen. The different looks that viscose can have depend on the length of the fibres and the weave of the fabric.

The viscose lifecycle
Our thought process around the viscose lifecycle is based on how much an item of clothing affects the environment from the moment it is produced and throughout its lifetime. A significant amount of environmental impact occurs when the clothing is produced. Like fabrics such as cotton, viscose uses a significantly lower amount of water, both in the production of the raw material and when the material is processed. However, more chemistry is required to produce viscose. This is an important focus area in our efforts to produce more sustainable viscose and we are working to improve this through, among other things, our chemicals testing programme.
Once the item of clothing has an owner and is put into use, the properties play an important role in how the clothing is used - so how much and how long it is used for (the clothing's lifetime). Clothing made from viscose will, with the correct care and treatment, retain both its shape and stunning colours, which means it can be worn again and again, year after year.
So what are the benefits of FSC®?
With FSC, we take care of the forests, the people and the animals who live in them:
We know that in an FSC-forest, the forest area will remain the same for generations to come, as only the number of trees that the forest can reproduce are felled.
This means that rare and endangered species and their habitats are protected.
Parts of the forest are completely preserved to protect and encourage biodiversity
Natural streams, wetlands and banks are protected and restored, and the forest owner has to manage the water quality.
Indigenous people's rights have to be respected and the forest owner has to contribute financially to local projects (such as access to medical help, clean water etc.)
Forest workers have to be trained and have proper safety equipment, pay and working conditions.
FSC wood is legally felled and traded under normal market conditions.
How does FSC contribute towards the Sustainable Development Goals?
FSC and FSC-certified products contribute towards the UN's Sustainable Development Goals (SDGs). FSC supports 14 of the 17 SDGs, including two of the five goals that Masai is working actively on: goal 12, Responsible Consumption and Production and goal 15, Life on Land. Read more about our work with the Sustainable Development Goals
here
and about the 17 Sustainable Development Goals
here
.
How is the certification controlled?
FSC applies the highest standards when certifying responsible forestry. Products labelled with FSC come from FSC-certified forests and other controlled sources that meet FSC's standardised, international requirements and standards. The certification is carried out via independent third parties.
Why are only parts of the collection FSC-certified?
In the first instance, we succeeded in getting our two biggest suppliers and their supply chains certified, and we are currently in the process of certifying more suppliers. We started with our woven viscose fabrics, and have since begun certifying the viscose jersey, which we expect to introduce in autumn 2021. Our goal is for all of our viscose to be certified by 2022.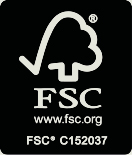 Socialt ansvar
How is Masai being socially responible?
At Masai, we work closely with our production partners to ensure that we provide proper production conditions and fair terms for all those who work with our collections. For example, our working conditions must comply with international legislation as well as the UN's guiding principles on business and human rights. We have very close and long-term relations with our production partners, some of whom have been with us since 1992. Long-term relations and transparency are core elements in our supply chain, and we share our development, our challenges and our successes with our production partners.
Do Masai's production workers have regulated working conditions?
Masai is a member of
Amfori BSCI
, a member organisation for companies and industry organisations. Based on the Amfori BSCI Code of Conduct, Masai's suppliers are regularly checked by independent auditors to ensure that proper working conditions are maintained.
Does Masai visit its own suppliers?
At Masai, we visit our suppliers several times a year and we remain in close contact with them throughout the year, also with regards working conditions. We have worked with most of our suppliers for many years, which means we have a close working relationship and a shared understanding of the desire for responsible company operations, working conditions and sustainability.
Where in the world is Masai's clothing produced?
Masai's clothing is produced in Portugal, Turkey, India and China.
How does Masai ensure that the clothes I buy are safe and of good quality?
We have a well-established chemicals testing programme, which ensures that our textiles always comply with regional, European and international legislation. This means that products are tested to ensure that they are safe for both the manufacturer and you the consumer.
The quality of our products is constantly tested and assessed by our own production department.
What is Masai's Code of Conduct?
Masai has incorporated the Amfori BSCI Code of Conduct in our supplier manual. The Amfori BSCI Code of Conduct draws on international workplace standards that protect workers' rights such as the International Labor Organisation's conventions and declarations, the United Nations Guiding Principles on Business and Human Rights and the Organisation for Economic Co-operation and Development's Guidelines for Multinational Enterprises.
Bæredygtighed og ressourcer
What are Masai's values concerning sustainability and fashion?
Quality
Timeless design
Great fit
Masai is not a fast fashion brand. We make clothes for mature women, clothes which can be worn again and again and in all seasons. We make clothes that are comfy to wear and which become wardrobe favourites. In this way, our collections do not support a use-and-throw-away mindset, rather a use-and-supplement mindset.
What is Masai doing to reduce resource waste?
Masai's collections have been reduced by around 20%, partly to create collections that are more focused, and partly to reduce production waste. Fewer different styles mean fewer piece goods and thus less waste. You might experience a narrower choice of clothing, but it is with good reason.
Masai has entered a cooperation with the Danish Red Cross (Dansk Røde Kors) to promote recycling and to lengthen the clothing's lifetime. All Danish customers can drop off their used Masai clothes to a Masai store and get a voucher worth 15% off their next Masai purchase. The used clothing is delivered ready for sale in the Red Cross second-hand stores, thereby supporting the humanitarian work of this charity both in Denmark and internationally.
Which material are your shipping bags made from?
Our shipping bags are made from recycled plastic and our products are also packaged in polybags made from recycled plastic. The plastic bags protect our products. This enables us to ensure that the products do not become torn or stained, so that all the resources used to make them have not been wasted. By using recycled plastic, we do not add any new plastic to the world, and we recommend that all the shipping bags are sorted as soft plastic so that they can be recycled again.
What type of bag do I get when shopping in Masai's stores?
When you buy from Masai's stores, your purchase is placed in an FSC-certified paper bag or in a plastic bag made from recycled plastic.
CONTACT
CSR - OUR RESPONSIBILITY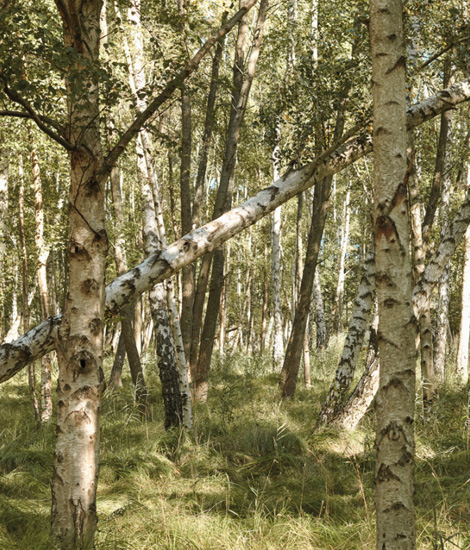 The landscape of CSR and Sustainability is ever-changing and changes are more fast-paced than ever, making it increasingly harder and more complex to navigate. However, even though the challenge may seem invincible at times, we all have a responsibility to engage, to seek knowledge and to drive innovation wherever we can.
Read more